Vantage Learning's Ziptales Partners with Campion Education to Help Children Develop a Love of Reading -
Learn More Here
---
Easy Navigation, Smart Design, Engaging Content
Welcome to our website.
You can view the parent page by clicking the image below.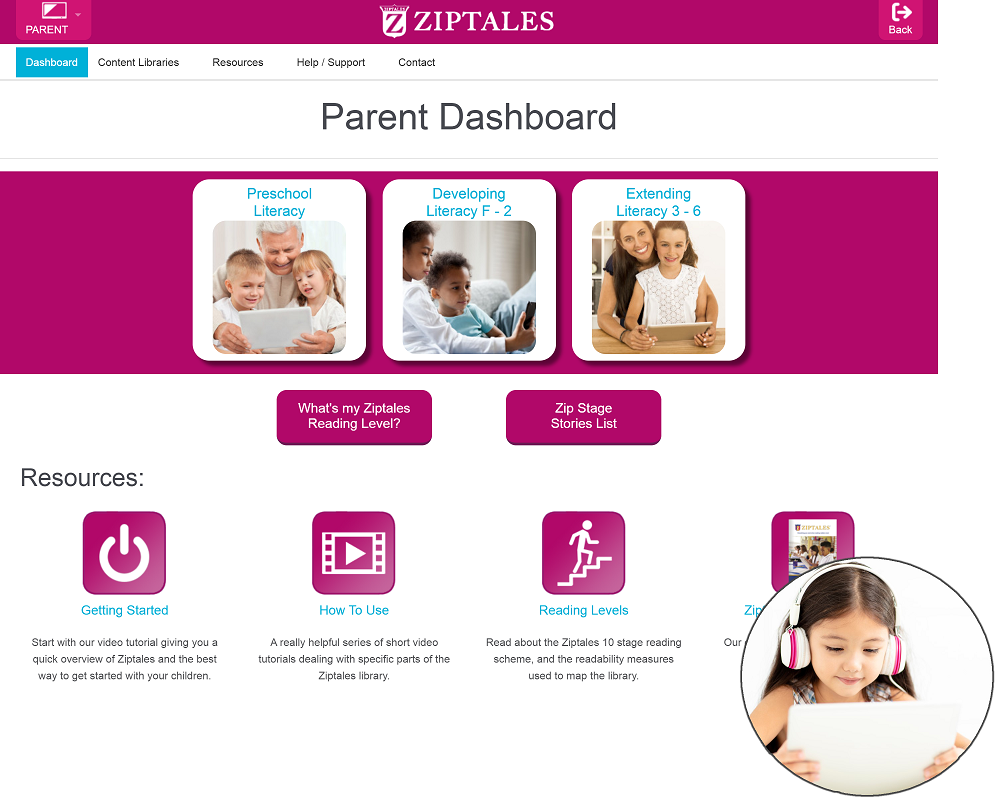 The Libraries
Ziptales has three libraries
The Preschool Library (ages 2 - 4)
The Developing Literacy Library for Prep - 2 (ages 5 - 7)
The Extending Literacy Library for Years 3 - 6 (ages 8 - 11)
Just click on the appropriate year level.
Ziptales works on all devices
Just one login for your entire household. Only $49.95 for the whole year.