The demands of the English curriculum can be a challenge. Teachers are 'time poor', and subject to more and more pressures.
Ziptales offers you a range of solutions.
We break up the content into material for Preschool, a Developing Literacy section aimed at the early primary years, Foundation (or Kindergarten) to Year 2, and an Extending Literacy section, focussed on Years 3 to 6.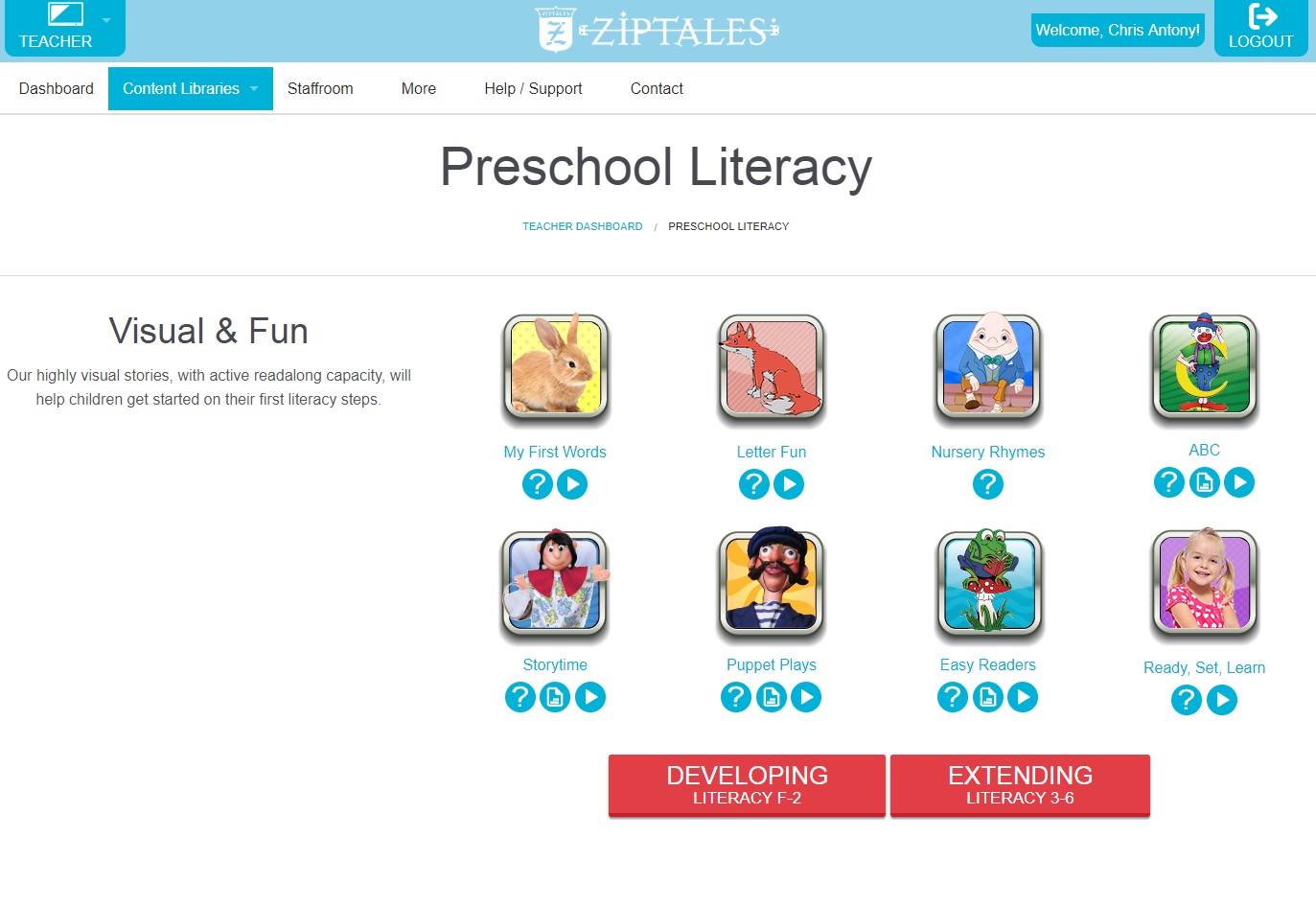 The Preschool Literacy library has eight major sections, covering letter sounds, basic vocabulary, ABC, phonics and simple lessons.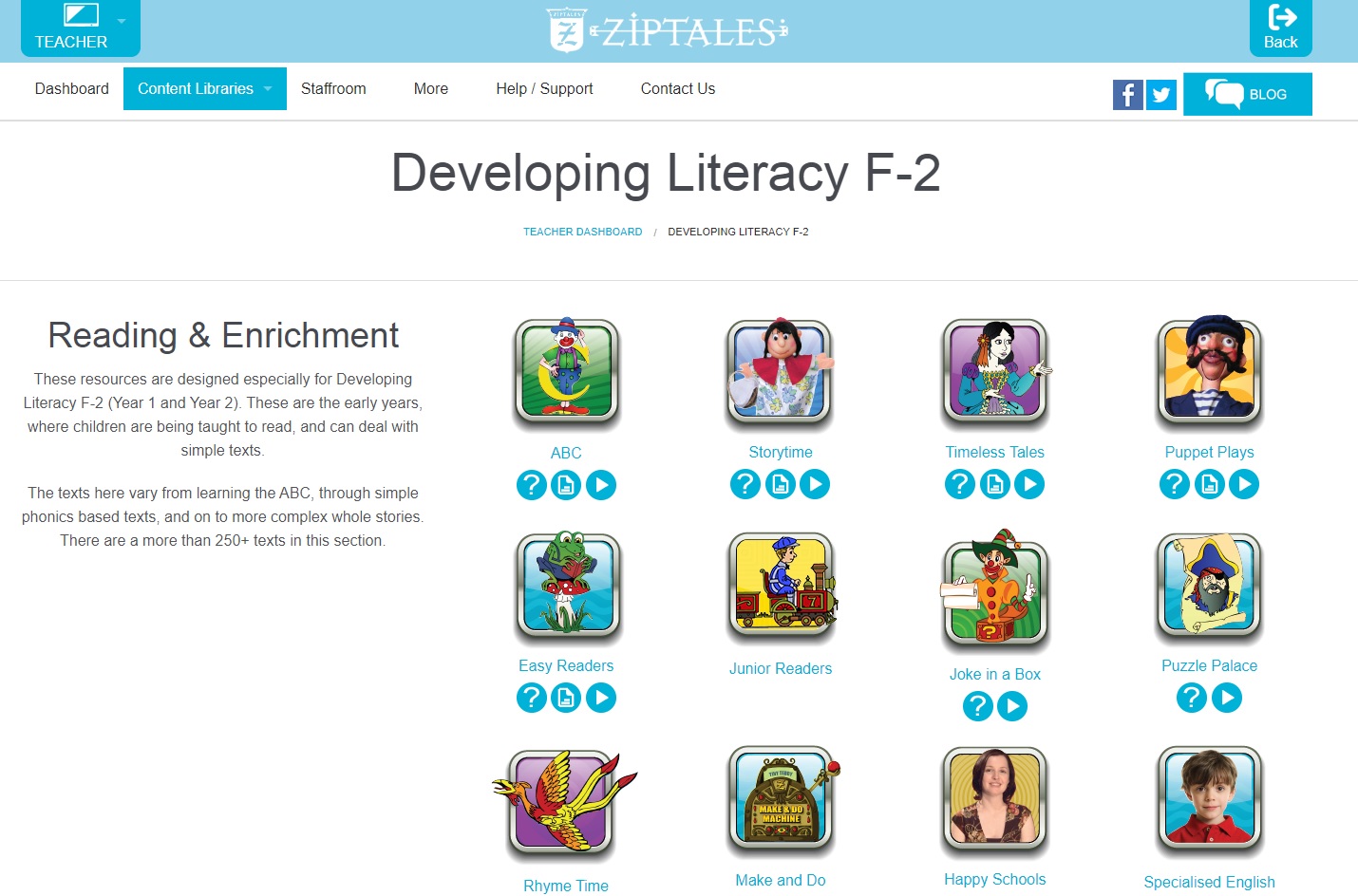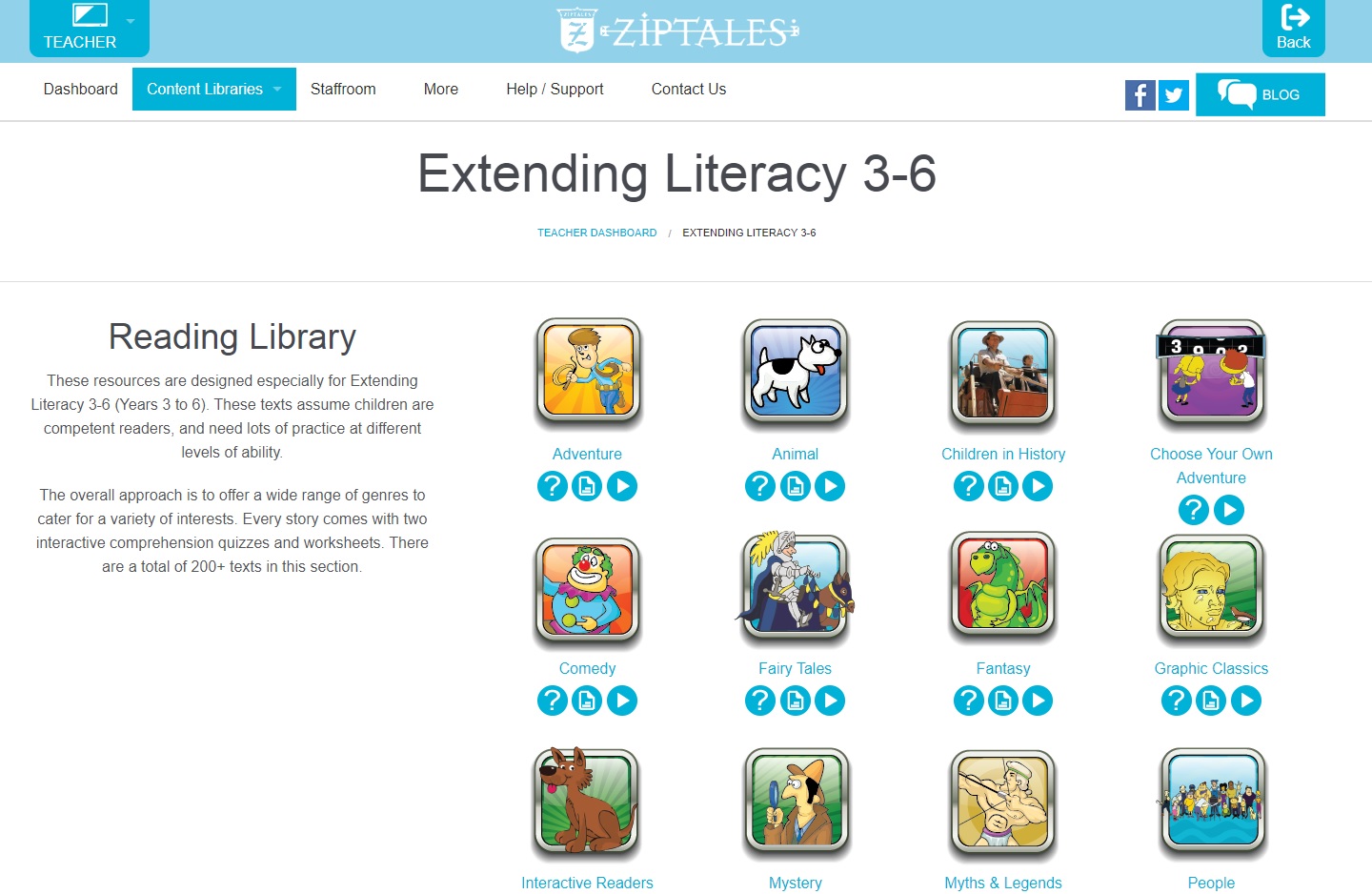 The Developing Literacy library has some 200 stories, lessons, puzzles, poems, projects and other special features - featuring content suitable for all children from Prep to Year 2.
The Extending Literacy library has 350 plus stories, puzzles, poems - including a bank of 150 Specialised English lessons - all content suitable for children in Years 3 to 6.
Ziptales is the tool. The teacher is the guide. We believe software that intends to 'babysit' students has little educational value. Ziptales is a set of interactive tools to help the teacher do what they were trained to do.